06 May 2016
A 'Thank You' from the Managing Director...
---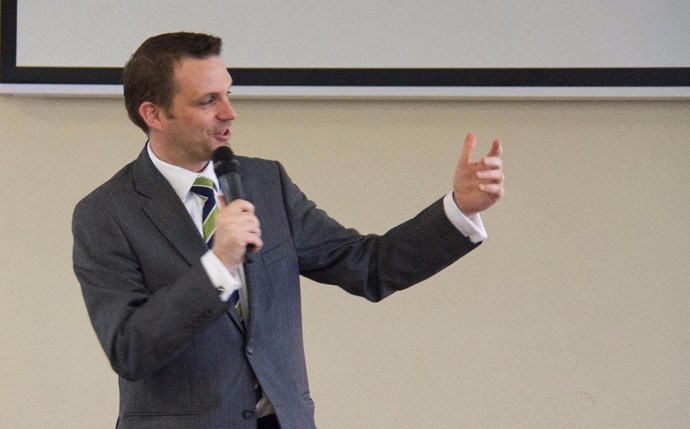 What a year! I would like to take a moment to thank all our customers who chose us for their events and conferences these last twelve months. We thoroughly enjoyed hosting you, and it seems you enjoyed being with us here too.
As one financial year comes to a close, it's been undoubtedly a year of growth for All Nations Centre! A new expanded open foyer area offers a grand welcome to delegates and likewise, more business' and organisations than ever before have come through our doors.

Certain sectors have particularly thrived. The centre has long been associated with first class medical conferences, initially due to its convenient location so close to the University Hospital of Wales. This year has seen it become firmly established as a hub for medical development. The likes of NB Medical and GP Update have gathered doctors for their ongoing development. Likewise COGORA with a large event for health professionals as well as Cwm Taf and other health boards. From dermatology to the effect and treatment of Strokes, international conferences have drawn crowds. The NHS have also been leading the way with meetings shared via video conferencing, saving both time and money whilst those in other parts of Wales and around the world participate.

Growth has not been limited to health services though. Other public sector services such as housing associations, local and national government and schools have grown their events with us. From public schools, private schools, Welsh schools and English schools, parents have cheered on their children's performance or award in a variety of exuberant gatherings! It's been our pleasure to share these times with you.

In between all of those, and other events and meetings, it's been an honour to welcome the Prime Minister and host BBC Question Time. In a flourishing and growing environment such things seem normal so with great optimism myself and the All Nations Centre team look forward to continued growth and adventure.
---
Make an Enquiry
Related News
The team at The All Nations Centre were fantastic and gave us lots of flexibility in the lead up to our healthcare conference , and the catering on the day was superb!

Melissa O'Connor

Event Manager, NHS

Conference Space

What we do